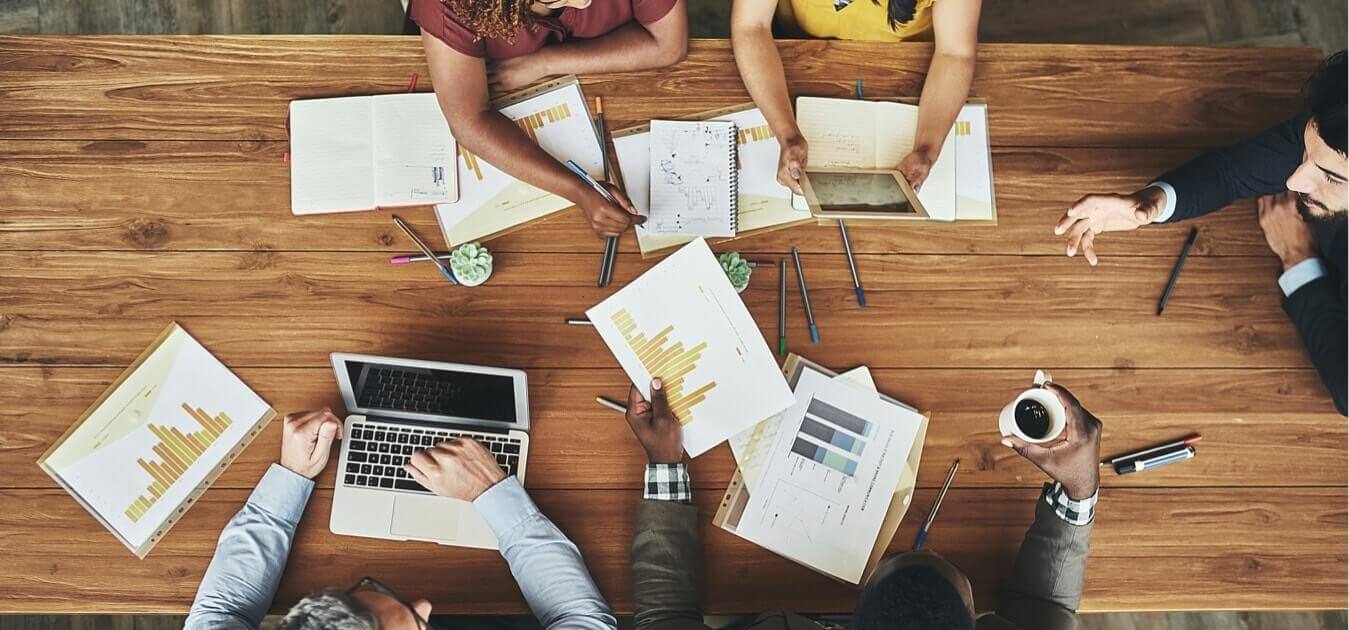 MOBILE APPS/WEBSITE TERMS OF USE
THESE TERMS AND CONDITIONS OF USE ("Terms", "Terms of Use", or "Agreement") CAREFULLY BEFORE USING THIS SITE, AS THEY AFFECT YOUR LEGAL RIGHTS AND OBLIGATIONS, INCLUDING, BUT NOT LIMITED TO, WAIVERS OF RIGHTS, LIMITATION OF LIABILITY, AND YOUR INDEMNITY TO US. THIS AGREEMENT REQUIRES THE USE OF ARBITRATION ON AN INDIVIDUAL BASIS TO RESOLVE DISPUTES, RATHER THAN COURTS OR JURY TRIALS, AND LIMITS THE REMEDIES AVAILABLE IN THE EVENT OF A DISPUTE.
(A) Governing Terms. These Terms of Use, along with any additional terms and conditions that are referenced herein or that are presented elsewhere on the Site in relation to a specific service or feature and the Premier Eye Care of Florida, LLC Privacy Policy, set forth the terms and conditions that apply to your use of the PREMIER EYE CARE OF FLORIDA, LLC Site. By using the Site, you agree to comply with all of the terms and conditions hereof. If you do not agree to these Terms of Use, you should not access or use the Site.
(B) Changes to Terms of Use. Premier Eye Care of Florida, LLC may modify the Terms of Use, or any part thereof, or add or remove terms at any time, and such modifications, additions or deletions will be effective immediately upon posting. Your use of the Site after such posting shall be deemed to constitute acceptance by you of such modifications, additions or deletions.
(C) Changes to Site. PREMIER EYE CARE OF FLORIDA, LLC may change or discontinue any aspect, service or feature of the Site at any time, including, but not limited to, content, hours of availability, and equipment needed for access or use.
(D) Equipment. You are responsible for obtaining and maintaining all connectivity, computer software, hardware and other equipment needed for access to and use of the Site and all charges related to the same.
Copyright Ownership.
The Site contains copyrighted material, trademarks and other proprietary information, including, but not limited to, text, software, photos, video, graphics, music and sound, and the entire contents of the Site are copyrighted as a collective work under the United States copyright laws. PREMIER EYE CARE OF FLORIDA, LLC owns copyright in the selection, coordination, arrangement and enhancement of such content, as well as in the content original to it. You may not modify, publish, transmit, participate in the transfer or sale, create derivative works, or in any way exploit, any of the content, in whole or in part. You may download copyrighted material for your personal use only. Except as otherwise expressly permitted under copyright law, no copying, redistribution, retransmission, publication or commercial exploitation of downloaded material will be permitted without the express permission of PREMIER EYE CARE OF FLORIDA, LLC and the copyright owner. In the event of any permitted copying, redistribution or publication of copyrighted material, no changes in or deletion of author attribution, trademark legend or copyright notice shall be made. You acknowledge that you do not acquire any ownership rights by downloading copyrighted material.
Disclaimer of Warranty; Limitation of Liability and Time Limitation for Claims.
(A) YOU EXPRESSLY AGREE THAT USE OF THE SITE IS AT YOUR SOLE RISK. NEITHER PREMIER EYE CARE OF FLORIDA, LLC, ITS PRESENT OR FUTURE PARENT(S), SUBSIDIARIES, OR RELATED ENTITIES NOR ANY OF THEIR RESPECTIVE EMPLOYEES, AGENTS, THIRD PARTY CONTENT PROVIDERS OR LICENSORS WARRANT THAT THE SITE WILL BE UNINTERRUPTED OR ERROR FREE; NOR DO THEY MAKE ANY WARRANTY AS TO THE RESULTS THAT MAY BE OBTAINED FROM USE OF THE SITE, OR AS TO THE ACCURACY, RELIABILITY OR CONTENT OF ANY INFORMATION, SERVICE, OR MERCHANDISE PROVIDED THROUGH THE SITE.
(B) THE SITE, INCLUDING, WITHOUT LIMITATION, ANY DOWNLOADABLE SOFTWARE, IS PROVIDED ON AN "AS IS" BASIS WITHOUT WARRANTIES OF ANY KIND, EITHER EXPRESS OR IMPLIED, INCLUDING, BUT NOT LIMITED TO, WARRANTIES OF TITLE OR IMPLIED WARRANTIES OF MERCHANTABILITY OR FITNESS FOR A PARTICULAR PURPOSE, OTHER THAN THOSE WARRANTIES WHICH ARE IMPLIED BY AND INCAPABLE OF EXCLUSION, RESTRICTION OR MODIFICATION UNDER THE LAWS APPLICABLE TO THESE TERMS OF USE.
(C) THE SITE MAY OFFER HEALTH, FITNESS, NUTRITIONAL AND OTHER SUCH INFORMATION, BUT SUCH INFORMATION IS DESIGNED FOR EDUCATIONAL AND INFORMATIONAL PURPOSES ONLY. THE INFORMATION CONTAINED ON THE SITE DOES NOT AND IS NOT INTENDED TO CONVEY MEDICAL ADVICE AND DOES NOT CONSTITUTE THE PRACTICE OF MEDICINE. YOU SHOULD NOT RELY ON THIS INFORMATION AS A SUBSTITUTE FOR, NOR DOES IT REPLACE, PROFESSIONAL MEDICAL ADVICE, DIAGNOSIS, OR TREATMENT. PREMIER EYE CARE OF FLORIDA, LLC IS NOT RESPONSIBLE FOR ANY ACTIONS OR INACTION ON A USER'S PART BASED ON THE INFORMATION THAT IS PRESENTED IN THE SITE.
(D) TO THE FULLEST EXTENT PERMISSIBLE BY APPLICABLE LAW, IN NO EVENT SHALL PREMIER EYE CARE OF FLORIDA, LLC, BE LIABLE TO YOU FOR ANY PERSONAL INJURY, PROPERTY DAMAGE, LOST PROFITS, COST OF SUBSTITUTE GOODS OR SERVICES, LOSS OF DATA, LOSS OF GOODWILL, WORK STOPPAGE, COMPUTER AND/OR DEVICE OR TECHNOLOGY FAILURE OR MALFUNCTION OR FOR ANY FORM OF DIRECT OR INDIRECT, SPECIAL, INCIDENTAL, CONSEQUENTIAL, EXEMPLARY OR PUNITIVE DAMAGES BASED ON ANY CAUSES OF ACTION ARISING OUT OF USE OF THE SITE OR ANY ALLEGED FAILURE OF PERFORMANCE, ERROR, OMISSION, INTERRUPTION, DELETION, DEFECT, OR DELAY IN SERVICE, OPERATION, OR TRANSMISSION OF THE SITES, OR ANY ALLEGED COMPUTER VIRUS, COMMUNICATION LINE FAILURE, THEFT OR DESTRUCTION OF PROPERTY, AND/OR UNAUTHORIZED ACCESS TO, ALTERATION OF, OR USE OF OR POSTING OF ANY RECORD, CONTENT, OR TECHNOLOGY, PERTAINING TO OR ON THE SITES. YOU AGREE THAT THIS LIMITATION OF LIABILITY APPLIES WHEHER SUCH ALLEGATIONS ARE FOR BREACH OF CONTRACT, TORTIOUS BEHAVIOR, NEGLIGENCE, OR FALL UNDER ANY OTHER CAUSE OF ACTION, REGARDLESS OF THE BASIS UPON WHICH LIABILITY IS CLAIMED AND EVEN IF TURNER HAS BEEN ADVISED OF THE POSSIBILITY OF SUCH LOSS OR DAMAGE. WITHOUT LIMITING THE GENERALITY OF THE FORGEOING, YOU ALSO SPECIFICALLY ACKNOWLEDGE THAT PREMIER EYE CARE OF FLORIDA, LLC IS NOT LIABLE FOR ANY ACTUAL OR ALLEGED DEFAMATORY, OFFENSIVE, OR ILLEGAL CONDUCT OF OTHER USERS OF THE SITES OR ANY OTHER THIRD PARTIES.
IF APPLICABLE LAW DOES NOT ALLOW ALL OR ANY PART OF THE ABOVE LIMITATION OF LIABILITY TO APPLY TO YOU, THE LIMITATIONS WILL APPLY TO YOU ONLY TO THE EXTENT PERMITTED BY APPLICABLE LAW.
(E) PREMIER EYE CARE OF FLORIDA, LLC DISCLAIMS ANY AND ALL LIABILITY OF ANY KIND FOR ANY UNAUTHORIZED ACCESS TO OR USE OF YOUR PERSONALLY IDENTIFIABLE INFORMATION. BY ACCESSING THE SITE, YOU ACKNOWLEDGE AND AGREE TO PREMIER EYE CARE OF FLORIDA, LLC'S DISCLAIMER OF ANY SUCH LIABILITY. IF YOU DO NOT AGREE, YOU SHOULD NOT ACCESS OR USE THE SITE.
(F) TO THE EXTENT PERMITTED BY APPLICABLE LAW, ANY DISPUTE, CLAIM OR CONTROVERSY ARISING OUT OF OR RELATING IN ANY WAY TO THE SERVICE OR YOUR USE OF THE SERVICE AND/OR SITE, THESE TERMS OF USE, OR THE RELATIONSHIP BETWEEN US, MUST BE COMMENCED WITHIN ONE YEAR OF THE RELEVANT EVENTS. A DISPUTE IS COMMENCED IF IT IS FILED IN AN ARBITRATION OR, IF THE DISPUTE IS NON-ARBITRABLE, A COURT WITH JURISDICTION, DURING THE ONE-YEAR PERIOD. THE ONE-YEAR PERIOD IS TOLLED FOR 60 DAYS FOLLOWING RECEIPT OF THE NOTICE OF DISPUTE. YOU AND WE EACH WAIVE—THAT IS, GIVE UP—THE RIGHT TO PURSUE ANY DISPUTE, CLAIM OR CONTROVERSY THAT IS NOT FILED WITHIN ONE YEAR AND ANY RIGHT YOU OR WE MAY HAVE HAD TO PURSUE THAT DISPUTE, CLAIM OR CONTROVERSY IN ANY FORUM IS PERMANENTLY BARRED.
Indemnification.
You agree to defend, indemnify and hold harmless PREMIER EYE CARE OF FLORIDA, LLC, its affiliates and their respective directors, officers, employees and agents from and against all claims and expenses, including attorneys' fees, arising out of the use of the Site by you or your Account. PREMIER EYE CARE OF FLORIDA, LLC reserves the right to take over the exclusive defense of any claim for which we are entitled to indemnification under this Section. In such event, you shall provide PREMIER EYE CARE OF FLORIDA, LLC with such cooperation as is reasonably requested by PREMIER EYE CARE OF FLORIDA, LLC.
Termination.
PREMIER EYE CARE OF FLORIDA, LLC may terminate or suspend these Terms of Use at any time without notice to you. Without limiting the foregoing, PREMIER EYE CARE OF FLORIDA, LLC shall have the right to immediately terminate Your Account in the event of any conduct by you which PREMIER EYE CARE OF FLORIDA, LLC, in its sole discretion, considers to be unacceptable, or in the event of any breach by you of these Terms of Use. The provisions of Sections 1 – 11 shall survive termination of these Terms of Use.
Trademarks.
PREMIER EYE CARE OF FLORIDA, LLC, its parent, subsidiaries and affiliates, own all rights to their logos and trademarks used in connection with the Site. All other logos and trademarks appearing on the Site are the property of their respective owners.
Governing Law and Venue.
The content, data, video, and all other material and features on the Site are presented for the purpose of providing information and other products and/or services that are or may become available in the United States, its territories, possessions, and protectorates.
Any and all disputes, claims and controversies arising out of or in connection with your access to, and/or use of the Sites, and/or the provision of content, services, and/or technology on or through the Sites shall be governed by and construed exclusively in accordance with the laws and decisions of the State of Florida applicable to contracts made, entered into and performed entirely therein, without giving effect to its conflict of laws provisions, except to the extent that law is inconsistent with or preempted by federal law. To the extent that a dispute is not subject to arbitration that action shall be brought in the appropriate state or federal court located in Tampa, Florida; and we both irrevocably consent to the exclusive jurisdiction and venue of the state or federal courts in Hillsborough County, Florida for the adjudication of all non-arbitral claims.
Severability.
Any provision of this Agreement shall be unlawful, void, or for any reason unenforceable, then that provision shall be deemed severable for this Agreement and shall not affect the validity and enforceability of any remaining provisions. This is the entire agreement between the parties relating to the matters contained herein.