Who We Are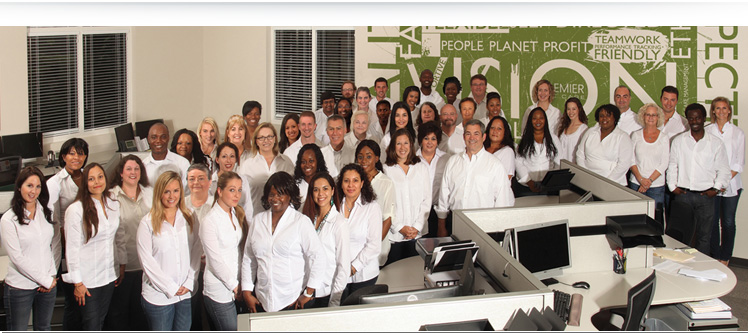 For more than 24 years, Premier Eye Care has provided routine vision, medical and surgical eye care for a wide range of Health Plans. We offer customized services and expert solutions to our Health Plan partners, their members, and to the highly qualified providers in our network.
Premier Eye Care is a leading business partner of major Health Plans, managing the routine vision and medical eye care for four million insured members through a national network of contracted physicians and facilities. This network of eye care providers — optometrists, ophthalmologists and sub-specialists — provides complete eye care to the members of our Health Plan partners. This includes everything from eyeglasses and contact lenses to complex ocular surgical procedures.
In an industry that is heavy with intensive, extremely detailed work, Premier Eye Care has created a corporate culture that successfully nurtures an engaged, highly motivated group of associates. Our award winning culture maintains high levels of employee satisfaction through effective employee engagement. Recognitions include being named as one of Florida Trend magazine's "Best Companies to Work For" for six consecutive years (2013-2017) and one of the 75 "Best Places to Work for Millennials" in the nation by the Center for Generational Kinetics.
Premier Eye Care's executive team has been in place for over 24 years and has nurtured a stable and engaged team of associates resulting in exceedingly low employee turnover. The impact of this is consistent high performance and cost containment. These cost savings are passed on to Premier's Health Plan partners.
Launched in the state of Florida, Premier Eye Care is headquartered in Tampa, with an operations center in Boca Raton, Florida, and Honolulu, Hawaii.