Routine Vision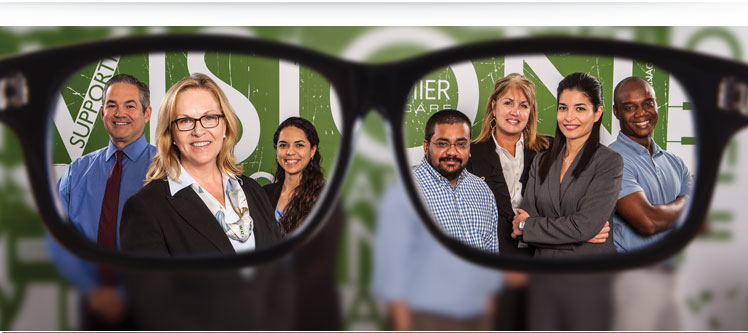 Premier manages hundreds of unique vision plans for our partner Health Plans. Through our expansive network of ophthalmic physicians, we provide exams, eyeglasses and contact lenses to members insured by our Health Plan partners.
Some important facts to keep in mind on why routine eye exams are an important part of our overall health:
Our vision is important to our general health and well-being.

80 percent of what infants learn is through their eyes;
Children have better academic success when their vision is good;
As we age, our vision affects our balance and lack of vision can lead to falls with life changing impact.

Routine eye exams detect vision problems, eye disease and general health problems, such as diabetes, before one is aware that a problem exists.
Early detection of cataracts, retinal disorders, glaucoma and macular degeneration can help prevent vision loss or blindness.
Our highly skilled team works with Health Plans and providers to manage and implement a robust program for HEDIS — Healthcare Effectiveness Data and Information Set — which has consistently delivered 4 and 5 stars on the eye-related indicator for our partners.
Premier's reputation for excellent service has been a major factor in the company's growth. Over the years, Premier has maintained a consistent base of customers, with most new business coming from referrals from current partners. This consistent, quality performance is driven by high employee engagement – a key to our ongoing success.