Community Engagement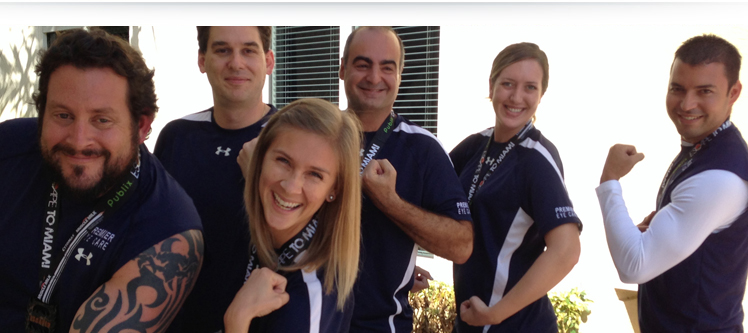 At Premier Eye Care, our associates know they are part of a company that has a purpose and is contributing to the community in which they live. That is why Premier strives to be a good community citizen. For example, we are honored to help fund the good work of Prevent Blindness Florida and the stem cell research on eye disease at The Lion's Eye Institute.
Just a few examples of how this plays out in our day-to-day work and life:
We have contributed to help numerous causes, ranging from the American Cancer Society and the Moffitt Cancer Center to Tampa Bay Businesses for Culture & the Arts, and the University of Tampa.
We helped build a playground for The Spring, a certified domestic violence center in Tampa.
Our associates regularly participate in races such as the Beyond Blind Fest walk/race dedicated to empowering visually impaired and blind persons seeking equal opportunities in society, and the 1st Annual Firefighter Eric Patrie 5k run/walk in Delray Beach, in remembrance of a local firefighter who had died after being diagnosed with a cancerous brain tumor
We recently partnered with Prevent Blindness Florida and St. Luke's Cataract and Laser Institute to provide bilateral cataract surgery for a man who had no insurance and was about to lose his sight.